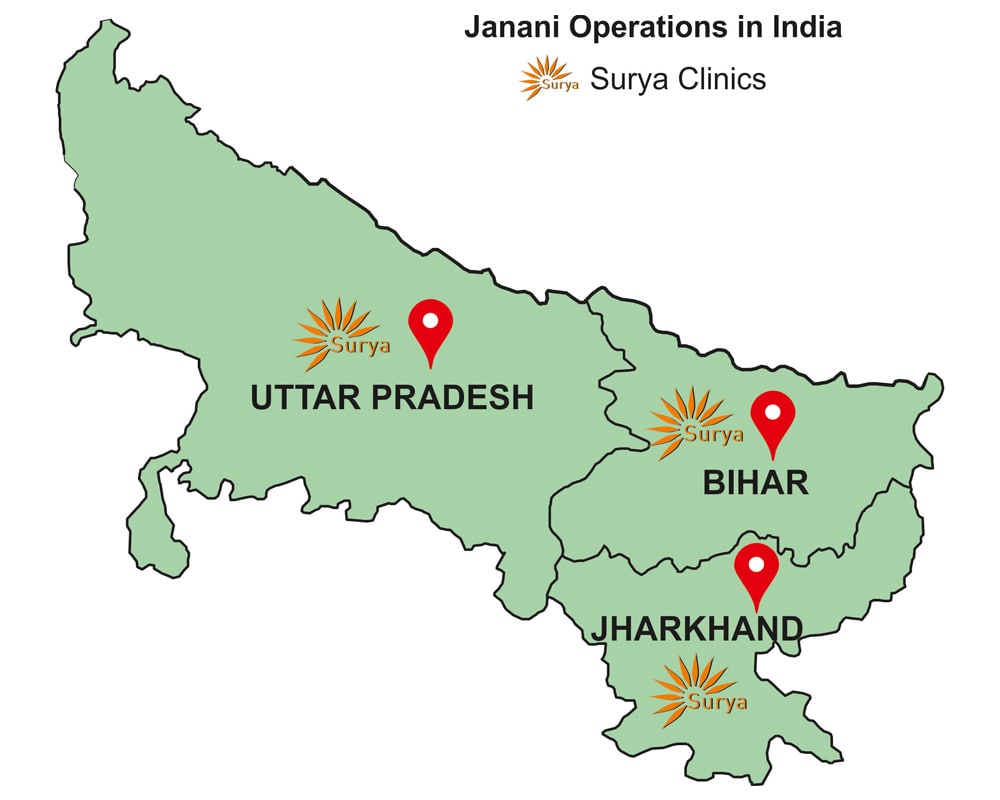 Our brand of clinics, Surya Family Planning Clinics, are present in Bihar, Jharkhand and Uttar Pradesh.
Janani works in close partnership with the Government of India under the Public Private Partnership (PPP) component of the National Health Mission (NHM) and the Government of India's National Contraceptive Social Marketing Program. Our Surya Family Planning Clinics are accredited by the government and play a vital role in providing services in some of the most underserved areas of India. In many locations, the Surya Family Planning Clinics are the only accredited private provider in the entire district and offer the only option for affordable and high quality services outside the public sector.
In order to increase knowledge, awareness and demand for family planning services, we collaborate closely at the district and community levels with community health workers and key community members to highlight the importance of family planning and to improve the overall awareness about our products and services.
We also promote through
Outreach family planning services at government facilities
A strong outreach network of motivators and community health workers who refer clients to our clinics
[Explore More...]